You'll Never Believe Which Magazine Has the Most Digital Subscribers
It's called Game Informer, and its success is a rebuke to the magazine industry's flawed accounting.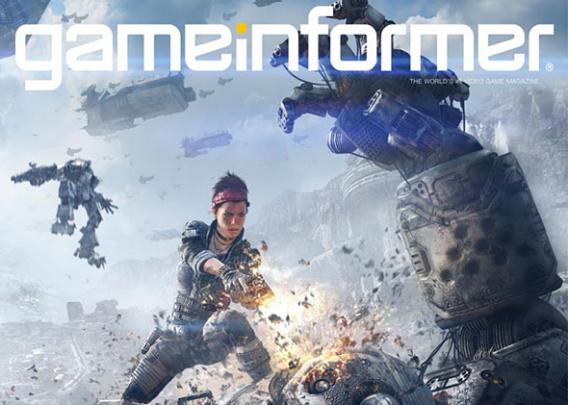 All those people staring at their tablets on airplanes, the buttons to their Economist app conspicuously displayed—are they more likely to spend the flight actually reading the Economist, or slingshotting irate avians into green pig heads?
Or maybe they're reading about the latest coup in Africa, or checking out the hot new sex tip from Cosmopolitan, or the knee-slappingest pet jokes compiled by Reader's Digest; or playing one of those tablet pianos like in the iPad mini commercials? The numbers are in from the Alliance for Audited Media, the Nielsen-esque giant that crunches numbers for the publishing industry, but they raise more questions than they answer.
At first blush, things don't look good for tablet publications: Digital editions of magazines account for just 3.3 percent of overall magazine circulation. But among them, there is one outstanding success story. A single magazine accounts for almost one-third of all digital subscriptions. Is it Time? Nope. National Geographic? Guess again. The post-print Newsweek, whose horizon is now entirely digital?
No, silly, it's Game Informer.
Game Informer? If you've never heard of, much less read, Game Informer, don't feel bad. This niche publication started 22 years ago this month as a free, six-page newsletter handed out at FuncoLand, a predecessor to GameStop that was arguably the first games retailer. The first issue, released in an era when video games were still purchased by mail order, featured Sonic the Hedgehog on the cover, which blared, "FUNCO: The Best Way to Increase Your Video Games Library!" Game Informer blossomed remarkably quickly into a full-fledged magazine with a national reach. Even though my family, for instance, lived in Texas—nowhere near the Minnesota-prairie home base of FuncoLand and Game Informer—my big brother John was a subscriber starting with the September/October 1993 edition: the "Second Anniversary Issue!" fronted by an orange-and-black dragon cameo and the cover line "Mortal Kombat Heats Up Your Home System."
Game Informer was the hands-down best video game magazine of the '90s, when the 16-bit console wars between the Sega Genesis and Super Nintendo had a parallel in the equally glorious magazine wars fought among Game Informer, EGM, Nintendo Power, GamePro, and more—wars in which everyone won. But something changed in the year 2000. That's the year GameStop bought FuncoLand, and, as the retail video game shopping experience transformed from joy that a game store even existed into the agony of upselling, GameStop's presence started to be felt in the pages of its tie-in publication. Today, the magazine still has some of the writers who made it what it is, like Andy Reiner, the standard-bearer of gamers' favorite urban legend (which might actually be true). But its reviews have gone soft—whereas the staff awarded zero perfect 10s in the '90s, it's handed out 23 so far this millennium—and the magazine has devoted ever more resources to breathless previews of products coming soon to a GameStop near you.
It's true that Game Informer has editorial independence from its corporate owner, but so does Fox News. The sad truth is, Game Informer has become too much of an instrument in the hype machine that's made most game journalism so hard to take seriously.
But then how is Game Informer, a shell of its former self, using tablets like a paddle to spank the competition? How does it have an online subscription base of almost 3 million, about as big, as Ad Age puts it, as "the digital circulations of the next 24 magazines combined"?