Slate's Top 10 Most Engaging #Longreads of 2015
What Slate's audience spent the most time reading this year.
The year 2015 was a difficult one, but it also was a year of brilliant long-form reporting. These were the pieces that brought long-buried revelations to the surface, made us understand one another just a little bit better, and brought us all ever so slightly closer together.
We think these stories deserve a little recognition before the year draws to a close.
Here, we've compiled a list of stories that readers spent the most time reading in 2015. The result is a set of stories ranging from arts to true crime, from memoir to historical nonfiction—the things that filled our collective thoughtspace over the last 12 months. Settle in, cozy up, and prepare yourself for the best #Longreads that Slate published this year.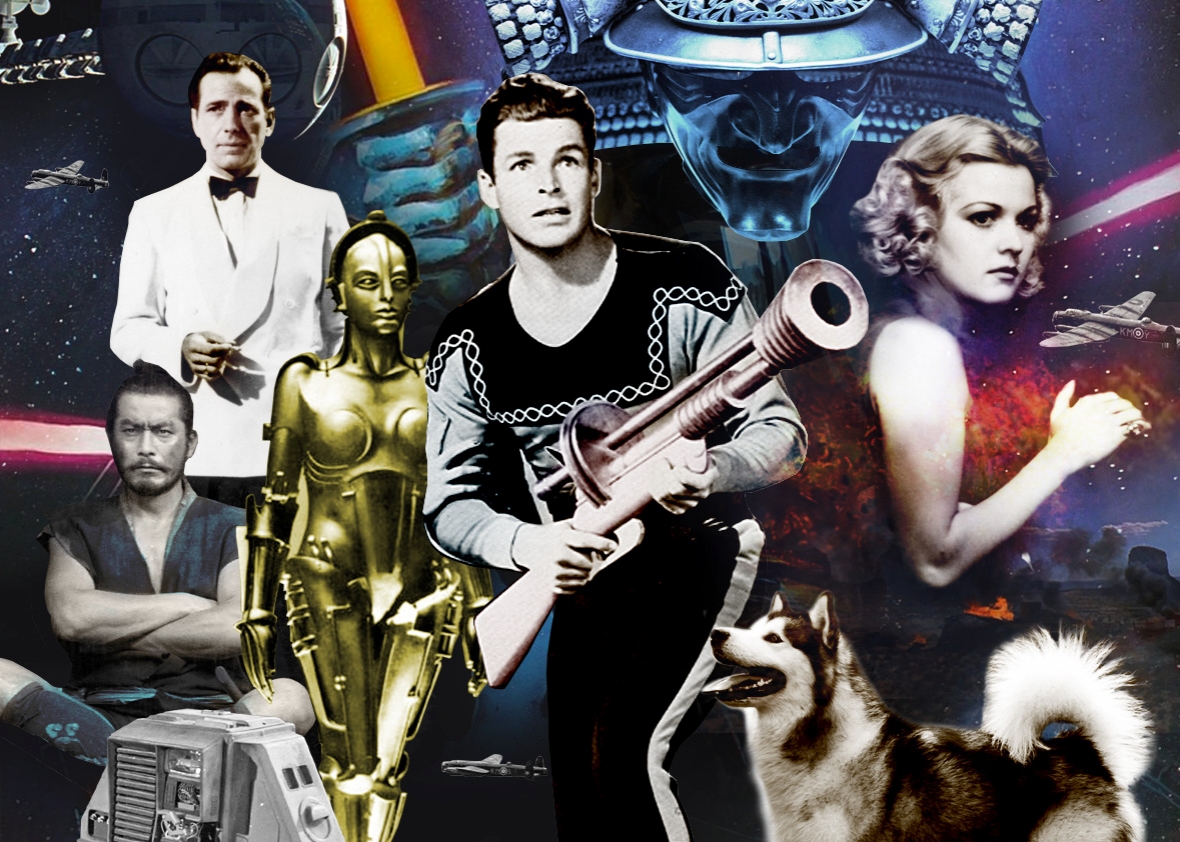 10) "Star Wars is a Postmodern Masterpiece," by Forrest Wickman, Dec. 13
There was no shortage of Star Wars content on the Internet in 2015—but in the wake of the franchise's successful relaunch, Forrest Wickman's deep dive into the construction of the original 1977 film provided readers with a refreshing look at where it all began.
9) "Double Genocide," by Daniel Brook, July 26
Lithuania may not be the first country that comes to mind when discussing the atrocities of World War II, but back in July Daniel Brook presented a truly eye-opening look the country's attempts to erase their history of collaboration with the Nazis and revealed a vast conspiracy to place blame on the Jewish victims of the war.
8) "Charlotte Was Different," by Leon Neyfakh, Oct. 4
Drawing a stark contrast between events in Charlotte, North Carolina, and later in Ferguson, Missouri, Leon Neyfakh's investigation into the 2013 shooting of a black man by a white policeman stood out to readers looking for answers and alternatives in the wake of increasing police violence.
7) "What a Trip," by Emily Yoffe, July 27
Dear Prudence took a break in the middle of July, and in lieu of the weekly chat and columns readers were given a rundown of the best vacation-related advice that Prudie has given over the years—just in time for their own summer vacations.
6) "How The Hunting Ground Blurs the Truth," by Emily Yoffe, June 1
The film The Hunting Ground has been largely credited with broadening the scope of discussions around campus rape. In a close look at the film, Emily Yoffe found that accuracy may have been sacrificed for the sake of getting the message out to a wider group – and in this piece she explores the repercussion of this revelation.
5) "He Killed Her Daughter. She Forgave Him." By Mark Obbie, June 30
Readers were blown away by Linda White's unbelievable journey toward forgiveness through encouraging the man who raped and killed her daughter to live a better life. Mark Obbie's entire series on the criminal justice system is moving, but this piece in particular really offers a new hope for the future of law and order.
4) "There Once Was a Girl," by Katy Waldman, Dec. 7
Katy Waldman's beautiful exploration of the false narratives around anorexia struck a chord with Slate readers this December. In her piece, Katy rejects the conventional belief system about eating disorders in a deeply personal way, combining an exploration of literary history with her firsthand experience with the disease.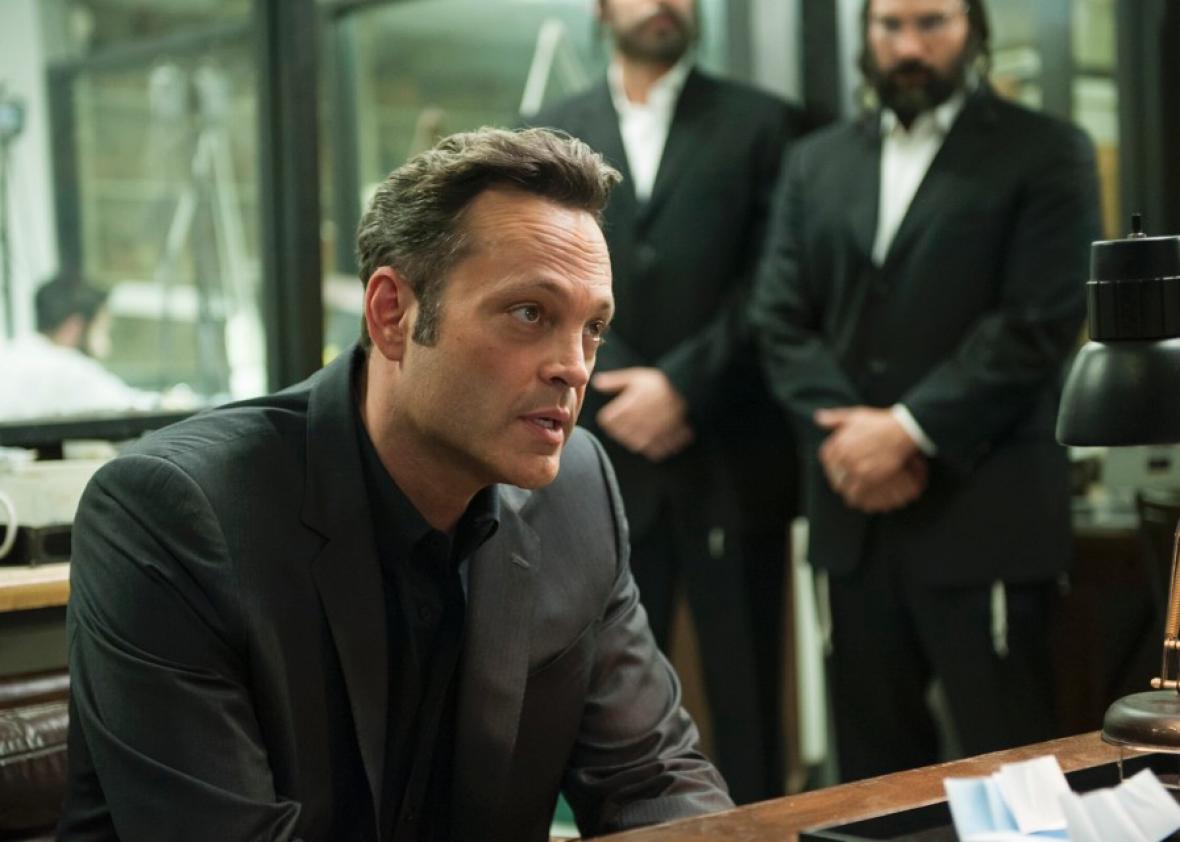 3) "What Exactly Is Going On in True Detective Season 2? An Excruciatingly Clear Plot Breakdown." By Willa Paskin, Aug. 3
The first season of True Detective possessed a sense of mystery that enhanced the plot and made it more intriguing. When the second season aired this summer, however, nobody really understood what was going on. In August, Willa Paskin bravely ventured to explain the basic plot of the show and answer the questions we were all asking. Readers knew they had to read all the way to the bottom to even begin to understand.
#HowIQuitSpin 1. I moved to France on the day GWB was inaugurated. Email was a little squiggly in 2001 but good enough.

— riot.strike.riot (@bookofriot) July 19, 2015
2) "The Epic 200-Tweet Story #HowIQuitSpin Is a Piece of Pop Culture Art," by Marissa Visci, July 21
Tweetstorms aren't uncommon, but really amazing, brilliant, theory-driven tweetstorms most certainly are. The rant-cum-memoir laid out by Marissa Visci is centered around Joshua Clover's 2001 decision to quit Spin magazine—but you really have to read through all 200+ tweets to find out his exact thoughts on the matter.
1) "The Trials of Ed Graf," by Jeremy Stahl, Aug. 16
The average reader spent more than 10 minutes reading Jeremy Stahl's exposé on the 1988 trial, conviction, and subsequent retrial of Ed Graf—a story that took a quarter of a century to unfold. The battle between science and the law is at the heart of this piece, and the tension around the antiquated nature of our judicial system caught the attention of Slate readers, making it No. 1 on the list of pieces that garnered the most engagement this year.