Come to Slate's Holiday Movie Party in New York!
Here's how to get free tickets to our event.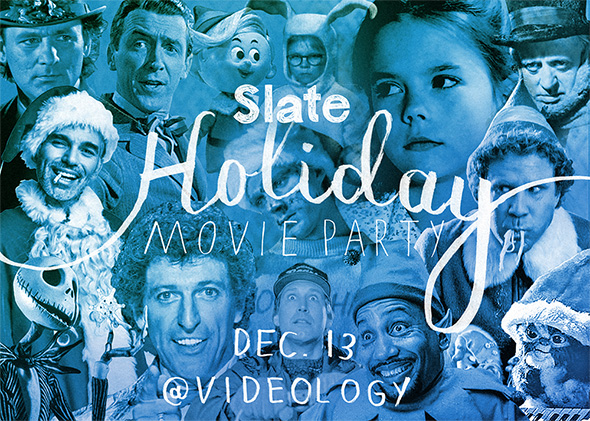 Slate Plus members in New York! You get free admission for Slate's very first holiday movie party, which will be held on Dec. 13 at Videology in Brooklyn, and will be hosted by Slate movie critic and Culture Gabfest host Dana Stevens.
It'll be an evening of holiday movie clips, trivia, discussion, and drinks with Slate staff and friends, including Dan McCoy, Daily Show writer and host of the Flophouse podcast!
More details about the event can be found here.
So how do you get tickets? It's easy. Since this event is FREE for all Slate Plus members, all you'll need to do is use your Upcoming Events tool in the Slate Plus dashboard on the right side of the Slate Plus home page to receive your individualized discount code. Enter your unique discount code into Eventbrite to reserve your seat.
Step 1. If you're a logged-in Slate Plus member, you can find your discount code in your Slate Plus dashboard on the right-side margin of this page. You'll need to view this on a desktop browser, not mobile. Just click on "Upcoming Events."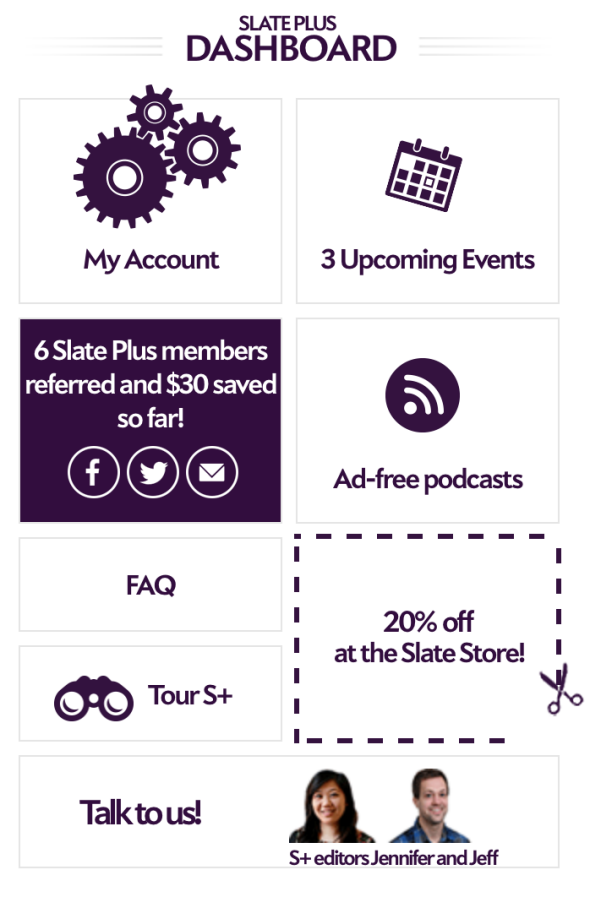 Step 2. Click on "Enter promotion code" and paste your individualized code into the Eventbrite page to RSVP. (Please note: Due to venue constraints, there is a limit of one free ticket per Slate Plus member.)
Nonmembers can purchase tickets online for $10.
Want to bring a friend? They can reserve a spot for the event (and attend for free) by becoming a member, so don't forget that you can refer them to become a Slate Plus member. Even better, use your personal referral URL to give them a free month (and get a free month yourself!)
Your personal referral URL is also located on your dashboard.