Corrections
Slate's mistakes.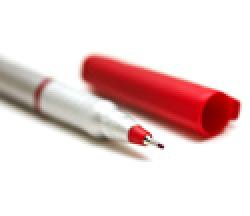 In the Nov. 1 "Explainer," Brian Palmer stated that a Southwest airlines accident occurred in 2007. The accident occurred in 2005.
In the Nov. 1 "Jurisprudence," Richard Ford wrote that New Jersey had amended its civil rights laws to allow ladies' nights. It has not.
In the Oct. 31 "Moneybox," Will Oremus originally misstated the defense budgets for 2012 and 2013 as $684 million and $686 million, respectively, rather than $684 billion and $686 billion.
In an Oct. 28 "Brow Beat" post, Bill Wyman wrote that Jim Rash's name first appeared in Community's opening credits in Season 3, Episode 5. Rash's name has appeared in the opening credits throughout Season 3.

In the Oct. 27 "Roiphe," Katie Roiphe implied that Gawker wrote the article "Katie Roiphe's Big Cock Block." Gawker reprinted the article from the Rumpus.