Out of Touch
E-reading isn't reading.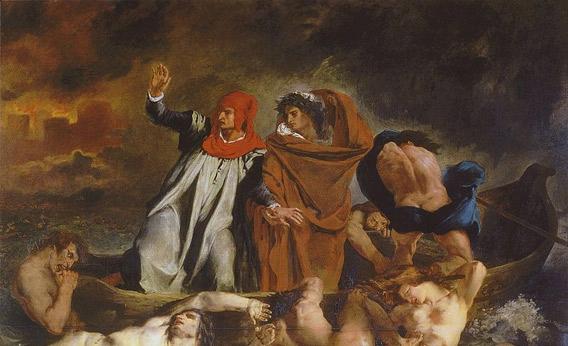 Amid the seemingly endless debates today about the future of reading, there remains one salient, yet often overlooked fact: Reading isn't only a matter of our brains; it's something that we do with our bodies. Reading is an integral part of our lived experience, our sense of being in the world, even if at times this can mean feeling intensely apart from it. How we hold our reading materials, how we look at them, navigate them, take notes on them, share them, play with them, even where we read them—these are the categories that have mattered most to us as readers throughout the long and varied history of reading. They will no doubt continue to do so into the future.
Understanding reading at this most elementary level—at the level of person, habit, and gesture—will be essential as we continue to make choices about the kind of reading we care about and the kind of technologies that will best embody those values. To think about the future of reading means, then, to think about the long history of how touch has shaped reading and, by extension, our sense of ourselves while we read.
The significance of the tactility of reading could begin with St. Augustine. In the eighth book of his Confessions, Augustine describes the moment of his conversion to becoming a Christian:

In my misery I kept crying, "How long shall I go on saying, 'tomorrow, tomorrow?' " Why not now? Why not make an end of my ugly sins at this very moment? I was asking myself these questions when all at once I heard the singing voice of a child in a nearby house. Whether it was the voice of a boy or girl I cannot say, but again and again it repeated the refrain, "Take it and read, take it read."

Augustine is sitting beneath a fig tree in his garden, and upon hearing the voice he takes up the Bible lying near him and opens a passage at random and begins reading (Romans 13:13-14). At this moment, he tells us, "I had no wish to read more and no need to do so. For in an instant, as I came to the end of the sentence, it was as though the light of confidence flooded into my heart and all the darkness of doubt was dispelled." Augustine closes the book, marking his place with his finger, and goes to tell his friend Alypius about his experience. His conversion is complete.
No other passage has more profoundly captured the meaning of the book than this one. Not just reading but reading books was aligned in Augustine with the act of personal conversion. Augustine was writing at the end of the fourth century, when the codex had largely superseded the scroll as the most prevalent form of reading material. We know Augustine was reading a book from the way he randomly accesses a page and uses his finger to mark his place. The conversion at the heart of The Confessions was an affirmation of the new technology of the book within the lives of individuals, indeed, as the technology that helped turn readers into individuals. Turning the page, not turning the handle of the scroll, was the new technical prelude to undergoing a major turn in one's own life.
In aligning the practice of book reading with that of personal conversion, Augustine established a paradigm of reading that would far exceed its theological framework, one that would go on to become a foundation of Western humanistic learning for the next 1,500 years. It was above all else the graspability of the book, its being "at hand," that allowed it to play such a pivotal role in shaping one's life. "Take it and read, take it and read" (tolle lege, tolle lege), repeats the divine refrain. The book's graspability, in a material as well as a spiritual sense, is what endowed it with such immense power to radically alter our lives. In taking hold of the book, according to Augustine, we are taken hold of by books.
Nothing is more suspect today than the book's continued identity of being "at hand." The spines, gatherings, threads, boards, and folds that once gave a book its shapeliness, that fit it to our hands, are being supplanted by the increasingly fine strata of new reading devices, integrated into vast woven systems of connection. If books are essentially vertebral, contributing to our sense of human uniqueness that depends upon bodily uprightness, digital texts are more like invertebrates, subject to the laws of horizontal gene transfer and nonlocal regeneration. Like jellyfish or hydra polyps, they always elude our grasp in some fundamental sense. What this means for how we read—and how we are taken hold of by what we read—is still far from clear.
Aristotle regarded touch as the most elementary sense. It is how we begin to make our way in the world, to map it, measure it, and make sense of it. Touch is the most self-reflexive of senses, an insight affirmed by the German researcher David Katz, who established the field of touch studies in the early 20th century based on his work with World War I amputees. Through the feeling of touch, we learn to feel ourselves. Touch is a form of redundancy, enfolding more sensory information into what we see and therefore what we read. It makes the words on the page richer in meaning and more multidimensional. It gives words a geometry.
After completing his early masterpiece Dante and Virgil, the great French romantic painter Eugène Delacroix wrote in his journal, "What I must chiefly remember are the hands." As Delacroix said of painting, so too of reading.
Books, like hands, hold our attention. As early as the 12th century, writers began drawing hands in the margins of their books to point to important passages. Such a device gradually passed into typescript and became a commonplace of printed books. It looked like this: ☞. The pointing hand in the book stood for the way books themselves were like pointers, making the world graspable. If books open us out into the world, they also constrain. They bring the world down to size, inoculations against the problem of patternlessness.