The Three Robert Leightons
Behind the scenes at To Tell the Truth, the last of the great New York game shows.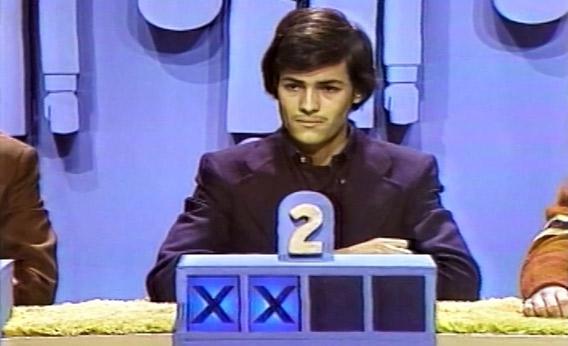 The last time I saw Robert Leighton, I was pretending to be him. In 1978, we became footnotes to the end of New York City's game show era. He wore oversized tinted glasses with plastic frames, an orange shirt with wide lapels and a brown three-piece suit. A bowl of long hair rounded out his angular face. He brought his ventriloquist's dummy, Woody, as a prop for his shot at the big time of television.
Now, more than three decades later, he had invited me over to his Upper East Side apartment to watch our episode of To Tell the Truth. We appeared on Feb. 28, 1978, the last day of taping for a show that had aired almost continually since 1956.
With the demise of its game shows by the late 1970s, New York City lost its imprint on this peculiar yet mostly beloved corner of American popular culture. No longer would New Yorkers randomly plucked from the streets appear on quirky shows announced by deep-voiced baritones. Sirens would no longer occasionally punctuate games recorded in theaters near busy city streets once production moved to dedicated studios in California.
The New York game shows followed the city's popular radio shows of the 1930s and 1940s. Programs such as To Tell the Truth and What's My Line, developed by former radio producers Mark Goodson and Bill Todman, revolved around a "celebrity" panel. Local celebrities, bons vivants, and actors from Broadway a few blocks away traded mostly unscripted quips, delivering the sophistication of a New York cocktail party to the rest of America. Dressed in long ball gowns, veteran panelist Kitty Carlisle—who had appeared in the Marx Brothers' 1935 movie A Night at the Opera—always seemed to be stopping off before her next high-society soiree. For me and another impostor, the show was a unique experience we'd dine out on for years. For Robert, his appearance would prove a crossroads in his professional life.
On Robert's TV, in full, garish 1970s color, host Joe Garagiola introduced Robert to the world, reciting a short biography: "I, Robert Leighton, am a multi-threat man. First, I'm an author. I sold my first article when I was only 11 years old. Secondly, I'm a publisher. I specialize in satire."
"Next, I'm a cartoonist. I do all the covers and illustrations for my magazines. And finally, I'm a ventriloquist. For 10 years, I've been performing with my puppet, Woody. And when my true identity is revealed, Woody and I finally will have reached the big time when we entertain for the national television audience here on To Tell the Truth. Signed: Robert Leighton."
In the show's format, Robert served as the central character. A panel of minor celebrities interviewed three contestants claiming to be the same person. The impostors lied; the central character told the truth. At the end, the host would ask: "Will the real [whoever] please stand up." If all four panelists failed to identify the central character, the contestants would share a modest cash prize. Main characters over the years included Theodor Seuss Geisel, Sir Edmund Hillary, Rosa Parks, and 1925 "monkey trial" defendant John Scopes. Con man Frank Abagnale Jr., appearing as the real contestant in 1977, did not receive a single vote after recounting his exploits.
A To Tell the Truth staffer learned of Robert Leighton from a feature in Long Island Newsday and thought his story, followed by a ventriloquist performance, would work for the show. They then turned to finding two impostors. Many ended up as To Tell the Truth impostors by chance. Its producers filmed five shows every Tuesday with two segments each and struggled to find the week's 20 impostors. Show assistants would leave their Park Avenue offices to solicit New Yorkers who looked sort of like someone who might have sky-dived off the World Trade Center, or Groucho Marx's son. Staffers scoured the line at Radio City Music Hall, subways, and bars for candidates. Some impostors later gained fame of their own, including Dallas Cowboys coach Tom Landry and actresses Cicely Tyson and Lauren Hutton. As a 9-year-old Dalton School student, Anderson Cooper, dressed in a massive furry hat and purple sequined uniform, presented himself as the world's youngest bear trainer.
I applied to appear after coming across a 1977 New York Magazine article titled "So You Want To Be a Quiz Kid?" The article mentioned six options including The $128,000 Question, The $20,000 Pyramid, and Bowling for Dollars. Many shows required contestants to be at least 18, but not To Tell the Truth. I was 13. I called the number given in the article—PL 1-0600.
I met Robert Leighton and his second impostor, an aspiring comedian named Peter Lehrman, a day before the taping in the Seagram Building offices of the Goodson-Todman production company. Their shows, including What's My Line, Beat the Clock, and The Price Is Right, helped make New York City the center of the game show universe.
TV game shows soared in the 1950s before a scandal around rigged answers marred the industry. Goodson-Todman programs, which offered modest prizes, survived unscathed, and To Tell the Truth remained popular. Game shows eventually revived and then peaked in the mid-1970s.The producers taped at some of New York City's most famous stages, including CBS's Studio 52—which later became Studio 54—and the Ed Sullivan Theater. After leaving CBS in 1968, To Tell the Truth roared back to life the next year in a syndicated version, and took up residence in 1971 at NBC studios at 30 Rockefeller Center.
New York City went through hard times in the mid-1970s. Yet the New York panel game shows provided a link to the earliest days of television and radio before that, a world portrayed as one of glamor and urbane sophistication.
"I always considered it the golden time," said Rae Pichon, who spent eight years finding the contestants for To Tell the Truth. "The game shows here in New York—What's My Line, To Tell the Truth, all those shows—pretty much had regular people going on TV and having some fun. The people who were watching, and the people that were in the studio, they were really more sophisticated."
Once the shows went to Hollywood, she added, things changed. "Out in LA, they're in line with their zoris and their shorts, and they just want to come in out of the sun."