Twinkle Twinkle, Little Stars
The crazily accelerated career arcs of Hollywood actors.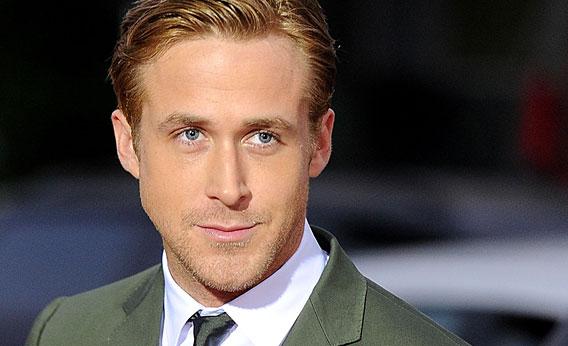 Why can't we all stay 25 forever? "That's exactly what we're all trying to do in Hollywood, all of us," says a 25-year-old Amanda Seyfried at a press junket for the new film In Time. "Some of us have gone under the knife to preserve our youth, some of us just think about it. Some of us are just scared of it. We look at ourselves and go: how do I keep that wrinkle from forming? It can become an obsession. Yes I have a bit of premature aging right here … ."
She points to a spot on her forehead, as smooth as porcelain. The assembled group of international journalists—from France, England, Germany, Australia, Korea—all lean forward in their seats to seek out the offending blemish but can see nothing.
"Who cares," says Seyfried, sitting back in her seat again. "Everybody does. Whatever. They can fix it in post-production."
In Time was written and directed by Andrew Niccol, and stars Justin Timberlake as man with only a day to live in a future where the poor die off at 25 and the super-rich stay 25 forever. The world of the film is similar to the one Niccol summoned in Gattaca, which he wrote and directed, and The Truman Show, which he wrote: an eerie, ageless consumerist utopia populated exclusively by beautiful 25-year-olds—even Timberlake's mother is played by Olivia Wilde, in actuality three years his junior—and bearing a suspicious resemblance to either a) the longest credit card ad you've ever seen, or b) a documentary about the accelerated career-span of today's Hollywood actors.
It used to be the case—until the mid-'90s at least—that your average star broke out sometime in their late twenties if they were a man, early twenties if they were a woman, and took on their defining roles in their thirties and early forties, setting them up nicely for an Oscar run: Tom Hanks was 28 when he appeared in Splash and 37 when he won his first Oscar in Philadelphia. Sandra Bullock was 30 when she appeared in Speed and 45 when she won an Oscar last year for The Blind Side. For the generation coming up behind them, it's pretty much the same, only everything has shifted forward exactly a decade. Actors used to be butterflies—now they are mayflies. Your teens are when you break out, your twenties your prime acting real estate, and 30 the age at which the women win their Oscars, at which point they either go to work for HBO or disappear into Paltrow-esque semi-retirement, and the men announce their plans to direct.
"If I'm still acting at 46 I'll be surprised," Ryan Gosling told me when I interviewed him earlier this year, recently turned 30, exuding the confidence of someone with an 18-year career already under his belt. It has been the exemplary modern career: a Mouseketeer at 12, Gosling made his film debut at 17 (Frankenstein & Me), was a tween superstar at 24 (The Notebook), after which he tacked hard left to establish his indie street cred (Half Nelson, Lars and the Real Girl, Blue Valentine), before making a big down payment on his movie star equity this year in Drive and Crazy Stupid Love. "How many characters can you play?" he asked. "I don't know how much longer you can really do it for. I've been acting since I was 12. If I was just starting now, maybe. But now I'm 30. I do this for 10 more years I'll be shocked."
If anything, Gosling has had something of a late start. Look at the incept dates of today's stars—Leonardo DiCaprio (18, This Boy's Life), Shia LaBouef (17, The Battle of Shaker Heights), Maggie Gyllenhaal (14, Waterland), Michelle Williams (13, Lassie), Christian Bale (13, Empire of the Sun), Natalie Portman (13, The Professional), Kirsten Dunst (12, Interview With the Vampire), Kristen Stewart (11, Panic Room), Joseph Gordon-Leavitt (11, A River Runs Through It), Jake Gyllenhaal (10, City Slickers), Scarlett Johanssen (9, North), Chloe Grace Moretz (8, The Amityville Horror), Dakota Fanning (7, I Am Sam), and Elle Fanning (2 years and 11 months, I Am Sam)—and you realize that the current generation may be the only generation for whom the term "child star" has no meaning. As opposed to what exactly?
You remember child stars: those tap-dancing, ringlet-haired moppets, shoved onto stage by their mothers with a bright smile on their faces that, somewhere past the age of 12, required a cocaine habit to properly maintain. By contrast, members of the iGeneration are remarkable for their minimal flameout rate, aerodynamic flight paths, and PowerPoint career plans. They didn't need Mom to elbow them onstage. Drawn by the ghostly, pixilated light of the Mickey Mouse Club, like little Heather O'Rourke in Poltergeist, they heeded Hollywood's siren call themselves and, newly arrived, immediately locked into Auteurist orbit. Think of Hailee Steinfeld holding her own in the Coen's cussed remake of True Grit, Kristen Stewart narrowly surviving David Fincher's Panic Room, Chloe Moretz slicing and dicing her way through drug dealers in Kick-Ass, and now appearing in the new Scorsese film—the model for this kind of X-rated child career being, of course, Jodie Foster ducking the arterial gouts at the end of Taxi Driver, age 13. The Coens. Fincher. Scorsese. These are not kiddie directors. These are not kiddie careers. They are adult careers. They're just happening sooner.
"I think it's that way for everything now," says Justin Timberlake, who came of age alongside Gosling in The Mickey Mouse Club as a tween. ("I don't know Ryan like I did when I was a kid. You grow apart almost like you do knowing anyone in grade school.") He's also 30, after nearly two decades in the entertainment business. "I could give you examples in music as well. Bill Withers released his first song, 'Ain't No Sunshine,' when he was 33, so he didn't have success until he'd already lived a life. [Withers was working at a factory making toilet seats for 747s at the time]. Everything's getter faster, the more information we attain. That's what fascinated me about doing a film like The Social Network. The thing that's so fast-paced now is the idea that everything can be fast-paced. That's what's growing faster than anything."
For actresses, who have always borne the sharp end of Hollywood's youth cult, the acceleration has been even more dizzying. The average age of female Oscar winners, after remaining steady for almost half a century—40 in 1960s, rising slightly to 41 in 1970s, 41 again in 1980s, 40 in the 1990s—in the 2000s dropped to 35 for the first time, pulled down by wins for Charlize Theron (28, Monster), Reese Witherspoon (29, Walk the Line), and Natalie Portman (29, Black Swan). And those are Oscar wins, not nominations, the culmination of careers, not their beginnings.