The Black Film Canon
The 50 greatest movies by black directors.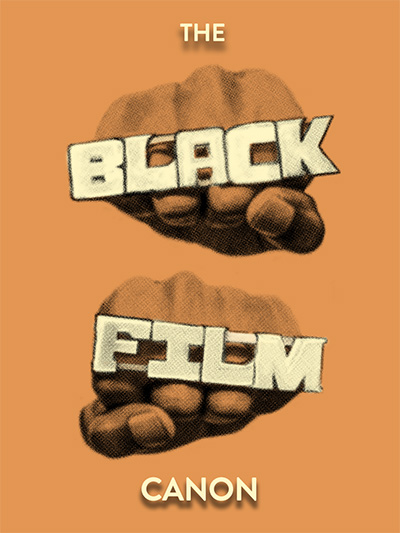 #OscarsSoWhite wasn't—isn't—only about a stuffy institution failing to recognize work by people of color. Pushing the industry to allow black filmmakers and actors to tell more substantial stories through high-profile work is a crucial step toward remedying the systematic issues at the heart of this controversy. But it's not the only step. To change Hollywood, it's important not only to look forward but to look back.
We must recognize that even with the financial and systemic odds stacked against them, black filmmakers have long been creating great and riveting stories on screen. The academy's failure may have inspired a memorable hashtag, but that failure is deeply linked to the way nearly all movie fans remember cinematic history. In our never-ending conversation—or argument—about which films deserve to be remembered, which films are cultural touchstones, which films defined and advanced the art form, we habitually overlook stories by and about black people. Consider the many widely regarded lists of the "best films": the prestigious Sight & Sound once-a-decade critics' poll, the American Film Institute's eight different 100 Years … lists, or Richard Corliss' top 100 for Time. Total number of black-directed films among the 1,000 movies on those lists? Two. As Buggin' Out (Do the Right Thing, No. 96 on AFI's 2007 list) would ask, "How come there ain't no brothers up on the wall?"
These lists are important: They affect the types of movies that self-proclaimed cinephiles and casual viewers alike seek out and watch, and they help define our ideas about whose perspectives matter. The exclusion of blackness from these film canons shapes our expectations about what constitutes greatness in film. And it helps cement the expectation that whiteness is somehow as "universal" in art as so many believe it to be in life.
It's time to fight the canons that be. Slate asked more than 20 prominent filmmakers, critics, and scholars—including Ava DuVernay, Robert Townsend, Charles Burnett, Gina Prince-Bythewood, Wesley Morris, and Henry Louis Gates Jr.—for their favorite movies by filmmakers of color and used their picks to shape our list of the 50 greatest films by black directors. (That restriction excluded many beloved movies about black people, like Carmen Jones, A Raisin in the Sun, The Wiz, and Coming to America. Many of those films are great and integral to understanding black film history—but this list is about the power of black people telling their stories.) Our goal is to change the way readers think about the history of movies—and to keep the conversation about black storytelling going long after the #OscarsSoWhite fury has dissipated. That controversy and the immediate responses to it—including the academy's rule changes—only carry us as far as the Dolby Theatre. They don't change the playing field.
Despite everything, black filmmakers have produced art on screen that is just as daring, original, influential, and essential as the heralded works of Welles, Coppola, Antonioni, Kurosawa, and other nonblack directors. Films like Daughters of the Dust, Killer of Sheep, Tongues Untied, and Fruitvale Station deserve to be considered alongside the artistic masterpieces of the past century in cinema. But you should also consider this list an argument for a broader notion of what constitutes a "great" film—after all, many of the movies that have shaped black culture (and the broader American culture) don't easily fit into the templates of auteurist, art house, or studio "quality" favored by the typical list-makers. Genre work, micro-budget indies, underground documentaries, comedies starring rappers—it was eye-opening to see what movies our panel of experts chose. (And didn't choose.) The result: Slate's Black Film Canon. Read, watch our video supercut, stream an unfamiliar movie or two, argue, and recognize the names on our list for the great filmmakers they are.
Interactive by Andrew Kahn, Chris Kirk, and Lisa Larson-Walker
For more great stories like this one, subscribe to Slate's daily newsletter, the Angle.